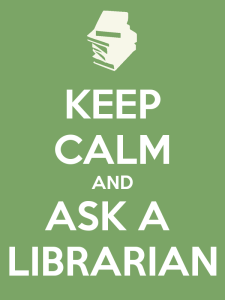 To get the most value out of your library's services and provide patrons with the highest level of service, it is important to make it as easy as possible for your patrons to connect with those services
The best way to connect patrons with your Ask-a-Librarian service is to have Ask-a-Librarian tabs, links or buttons on every page of your library's website. Here are five ways that implementing such a strategy with your online reference will benefit your users:
1. All successful advertisers know that the key to getting a message across is through repetition and consistent branding. When your patrons interact with a consistent layout from page to page and see Ask-a-Librarian on every page, you have created the best possible ongoing marketing campaign for your service, with an important added bonus: It's free.
2. While we can predict some user behavior, we never really know when and where on a website patrons are going to need assistance. A patron may be on a page where the information seems to be straight-forward to librarians, but to an uninitiated patron the information may leave questions. Likewise, a patron may be on one page but thinking ahead to another problem or the next step in his or her research process. Having Ask-a-Librarian immediately available from wherever the patron may be on the library's website ensures that he or she will be able to connect to help when needed.
3. If a patron is interacting with the library's website, encounters a problem, and then has to recall where to go to find the Ask-a-Librarian service, the library has not succeeded in making the most of the service's primary benefit to users – the ability to connect them instantly with a library professional who can solve their problem.
4. Consistent placement of the Ask-a-Librarian tab on your library's webpages makes marketing the service via social media or flyers much easier. When the Ask-a-Librarian tab is on every page of your library website, there is no need to place an easily forgotten URL (or URLs) on your marketing materials – simply state that the Ask-a-Librarian service is available from every page on the library website and where it is located ("look for our Ask-a-Librarian tab in the upper left-hand corner of any page on the library site").
5. Each Ask-a-Librarian query that comes from a specific page can help you improve the overall content and design of that page. When you have an Ask-a-Librarian chat box on every page, and you are tracking which pages queries come in from, this gives you the great benefit of an ongoing focus group indirectly telling you what works and what doesn't work on every page of your library's site.
Responding quickly to queries will help you provide the top-notch customer service that will keep your library patrons satisfied and returning for more business. To make sure your patrons submit those queries whenever they need help on your library's site, you should have ask-a-librarian tabs on every page.
Mosio for Libraries
Patron Support Simplified
http://mosio.com/libraries