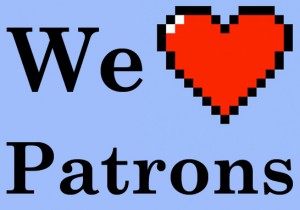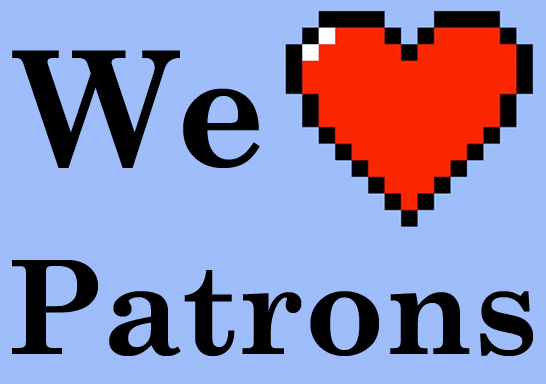 As we gear up for another ALA Annual the company has had some interesting discussions on new announcements and our directions in the world of library software.
A couple of weeks ago I had a great meeting/conversation with one of our partners and the discussion of library customer service came up. At the end of our partner meeting, someone said "we can give patrons access to all of the data in the world, but if we aren't there for them from a customer service standpoint, it won't matter." Very true. Andy Woodworth's blog post "Why Closing More Public Libraries Might Be the Best Thing (…Right Now)" [link below] came up in an internal company meeting, specifically his two points about customer service and advocacy (from the comments it seems the post got a lot of people talking).
The idea of improved customer service, whether at libraries or businesses in general, will continue to be a significant function of an organization's success in the information age. Aaron Tay's recent blog post about regularly scanning Twitter and the web for feedback is great (he gives some tips on how to do so) [link below], obviously taking a page from what many companies are doing as part of their customer service: listening to social media mentions for good and bad comments. Neither are the first to talk about the ongoing need for pro-active/reactive customer service in libraries, but both are current and relevant.
So what does this mean for Mosio and Text a Librarian?
We're still very new to libraries and we LOVE working with them. Frankly, we're just getting started. While we have friends who are librarians and have a handful of amazing people advising us, we're not librarians ourselves, nor have we ever pretended to be. In many ways we see this as a distinct advantage to building our product: we cast aside any preconceived ideas of how things should be done and focus instead on simplicity, usability and feedback from our customers. We also know the inner workings of mobile technologies, enabling us to offer reliable (and certified) mobile services to libraries. We recently made an announcement that Mosio's Text a Librarian is being used by over 500 academic and public libraries. It's something we're very proud to have accomplished in such a short amount of time, but we could not have done it without listening to the people who matter most to our success, the librarians who use our software with the benefit of communicating with more patrons on-the-go. The combination of our expertise and passion about creating an amazing library service will continue to be the keys to our ongoing success.
Text Messaging: It's Not Just for Reference Anymore
In the same announcement we also mentioned that Mosio is now offering our full list of mobile services to libraries. Text messaging can be used for so many things beyond virtual reference and we're set up to offer additional services to the benefit of our customers. We're thrilled to be able to continue working with new and existing customers in offering technology solutions that will help us fulfill our vision for our library software: Patron Relationship Management.
Patron Relationship Management
We truly believe this is going to be one of the key tools libraries will need in the future to maintain great patron relationships and relevance in the community. Two comments we hear often are "I wish we could answer all patron questions this way" and "I wish everything could be in one place." One of those comments we take as a compliment, the other we are taking seriously as a wish list item. Our goal for Text a Librarian was always to start simply, create web-based software that's easy to use, reliable and certified by the mobile carriers, then grow additional features, elements and uses to continue giving more patrons access to libraries on their mobile phones. You can expect to see more from us in the mobile technology space, but every new product or service we add will have patron communications and relationship management in mind.
Links
Andy Woodworth: Why Closing More Public Libraries Might Be the Best Thing (…Right Now)
Aaron Tay: Why libraries should proactively scan Twitter & the web for feedback – some examples
LISWire: Mosio's Text a Librarian in Over 500 Libraries, Announces Add-On Mobile Services