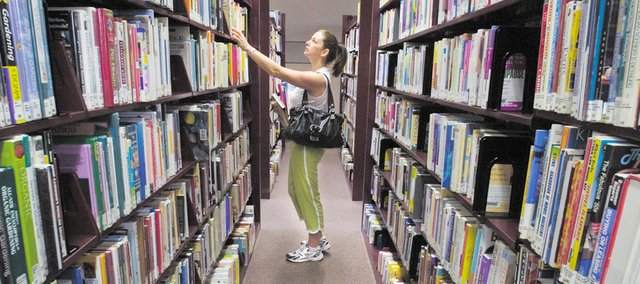 Libraries are often on the forefront of technology. The Chicago Public Library brings new meaning to that trend with its new CPL Innovation Lab. The Innovation Lab is free to the public and features three 3D printers, 3D printing software and various related tools. The CPL is also offering workshops to introduce patrons to the technology.
Chicago Public Library To Open 3D Printer Space
At Mosio we've been watching the '3D Printer in Libraries' trend grow and we're all for it. Chicago isn't the only one. Joining them is the Saxonburg Area Library in Pittsburg, which received a generous gift of one 3D printer for its patrons to explore.
Heard Off the Street: Library's 3-D printer spits out all kinds of fun and learning
From technology innovation to the history of an innovative way to provide service to underserviced rural communities, the Chicoer has a story of the beginning of the California State Library Bookmobile. Long before digital reference was avialable, libraries reached out to patrons by physically bringing services to them. We might even say that the Bookmobile can be seen as the start of mobile reference
Check It Out: A library on wheels
We're also keeping our eye and these trends in library technologies and services, from the Library as a retail space, to studies on how young people are using libraries today.
Dalby Library enters the digital age
Library system works to serve patrons' changing technological needs
When Libraries Become Retailers
Siouxland Libraries Upgrade System
Libraries will release a "Top 10" recommendation list starting this fall
THE LATEST ADDITION TO THE OBAMACARE ARMY: LIBRARIES
Library learning to grow on its own
Hutt libraries offer eReaders
New report maps young Americans' library, technology use
Lake libraries add new database useful for finding friends, doing business research and more
Young adults like libraries and books, new study finds
W.O.W. bus brings books, technology to Missoula County
Healthy libraries, healthy communities
NFC tagged library lets you research books with your smartphone before you borrow
Library user numbers up 10,000 as eBook usage rockets
Queens Library Introduces Downloadable E-Magazines
Libraries offer patrons e-books
Westfield Library offers magazine collection online
Library use can reverse falling standards
Johnson County Library honored for innovation
Staten Island's Stapleton library bigger, beautiful and chock full of books
Library to start Sunday hours
Found and listed by Mosio for Libraries – Patron Support Software for Libraries. All copyright belongs to original owners.