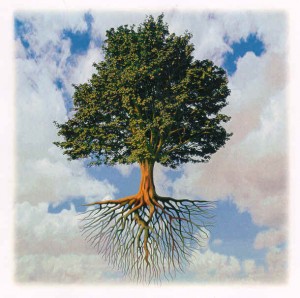 "Here is the prime condition of success: Concentrate your energy, thought and capital exclusively upon the business in which you are engaged. Having begun on one line, resolve to fight it out on that line, to lead in it, adopt every improvement, have the best machinery, and know the most about it."
– Andrew Carnegie
My favorite thing about working at Mosio is that every day we get to come into work and improve ourselves, our product and our relationships with customers. Aside from the positive attitude and action from those who work here, our business model, offering on-demand mobile reference software as a service for libraries, enables us to create, test, launch, listen and then improve upon our product in an ongoing fashion. Text a Librarian is better today than it was yesterday and it will always be better tomorrow.
What Does it Mean? Ongoing Improvements and Progress as Promised.
Since we launched in beta almost a year ago, we have added literally dozens of features and improvements to the service, all of it based on feedback from our customers and those who have commented or offered ideas for improvements. All have been taken into consideration in our ongoing development of the service. We welcome constructive criticism and feedback and in fact, we live for it. Ideas and feedback from librarians enable us to make at least 2 major feature updates per month plus a handful of user interface, usability and back end improvements to the system.
Ultimately what this means is that if you read or send a comment about our product, chances are we have too and are looking into it. Truthfully, not all ideas and suggestions are feasible: for example, we have heard "why can't the page auto-refresh when a new question comes in?" In theory this suggestion sounds great, until you are in the middle of answering a question and the page refreshes, quickly making your answer box a moving target. Other improvements, such as RefStart, have been made based on listening to the wishes of librarians and coming up with our own solution.
Why We Do It
The simplest answer is "because we can." Compared with any other options libraries have for mobile reference solutions, we strive for ours to be the best. Being the best means always improving, always making the system more secure, scalable, more collaboration-friendly, easier to set up, easier to use and more robust with reporting. What it means for you and your library is that by signing up for our service, you'll always have a product that gets better and better, built by people who love hearing what you think as you use it. The biggest compliment we hear is "I wish we could answer all reference questions this way." Our standard response: "We're working on it." =]
One that you can always bet on with Mosio/Text a Librarian is that in pursuit of our goal to be the best, we'll always be looking to out-perform and out-service any other mobile reference solutions available to libraries. We'll always be doing this through listening, taking great notes and offering a little bit of personality with our customer service. What this means for libraries is that in their pursuit of being the best, once they sign on with our technology, they get the benefit of ongoing updates and feature-adds to make their services more robust and user-friendly without having to buy or license additional services/software.
You can see a standard list of Text a Librarian features on our website, or if you are a current Text a Librarian customer, click on the New Features link inside your Quick Links module when you're logged into the system.