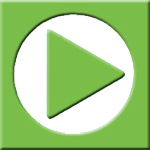 I have a horrible habit of watching anything moving on a screen. Blame it on a short attention span or being raised as a latch-key kid, but if it's on a screen and it's moving, I can't seem to take my eyes off of it. I've gotten better, now if I go into a restaurant and see TVs, I will sit facing away, making dinners with my fiancee significantly more pleasant.
The Morning News
We were very impressed and pleased when we heard that not one, but TWO, of our libraries in Louisiana (East Baton Rouge Parish Library and Ouachita Parish Public Library) had success in getting on morning news talk shows at their local television stations to talk about their new Text a Librarian service. Both had big success with this type of outreach and increased the amount of people texting them questions. This all depends on your ability to capture the attention of your local news, of course, and we found a video from University of Kansas on its KUJH channel announcing they were offering text messaging reference services. If you've been able to get on once, it's easier to get on a second time and with mobile phones and services creating such a big buzz these days, crafting a great story, press release and email can prove to be quite fruitful. We understand not everyone has the time and energy to submit news to local TV stations, but we wanted to show this example. You may not be surprised to find out that both of these libraries are using other marketing methods to get the word out, contributing to their success.
The morning news videos can be found here:
East Baton Rouge Parish Library
Ouachita Parish Public Library
Update 8/17/09: The San Jose Public Library got on local talk radio news, which is getting them a lot of usage today.
Update 8/18/09: San Jose Public Library video on local television news (CBS).
So what if you can't get on the news? How else does creating a video help you?
Besides the fact that they grab people's attention and many people like watching videos, they are now very "viral," easy to pass on to others. Even the White House Office of Health Reform is using video to spread the word about its policies and to dispel rumors. Simply put, they help you differentiate your message from text and photos and enable you to create a little more excitement around offering your text messaging service. Plus, they can be fun to make.
The 'How To' Marketing Video
The best videos show, rather than tell and have made ShamWow an incredibly successful product. Mastics-Moriches-Shirley Community Library made a great video using actual footage of someone texting in a question and getting a response, showing how simple the service is to use.

We've created digital assets, copy and step-by-step instructions for our libraries on how to make a video using Animoto (over 30 seconds will cost you $3), but even without this information provided, you can make a "How To" motion graphics video/slideshow by following the information you see in the video below:

Things to consider when making your video / slideshow:
1. Keep it short (preferably under 1 minute).
2. Make it easy to share. Many of the best known services (see list below) enable you to quickly update code and share with social media sites, but also check to see that it's easy for people to send along to others, helping the word of mouth marketing about your service.
3. Use music if possible. PublicDomain4U has a list of MP3s in the public domain that could make great music for your video or slideshow.
Easy Video/Slideshow Creation Tools:
This post isn't an exhaustive search, but here are a few that I tried and had great success with.
One True Media – Easy to create and share via embedded links, youtube, etc. Free to use.
Animoto – Very easy to create and share. Free for a 30 second video, $3 for a longer one (worth the $3, in my opinion)
SlideShare – Free and seemingly already popular among librarians. You can create a slidecast, easy to upload from a Power Point document. Can add MP3s of the presenter talking, but no music (a drawback).
Smilebox – Fairly easy to use, you have to download to your computer (Mac and PC friendly), but once you download it and create a slideshow, Smilebox makes it very easy to share to blogs, social network pages, etc. Free with ads.
Videos and slideshows are great attention grabbers. Getting on the morning news (or any news) is obviously wonderful, but sometimes you need to create your own buzz and we hope this post has helped. We look forward to seeing yours. Thanks and see you next week!