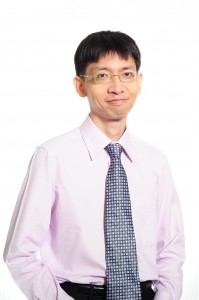 Today's Library Thought Leader is Aaron Tay, Reference Librarian with the National University of Singapore.

As you know, the theme of this Q&A series is "Patron Relationship Management" or PRM. What areas of PRM are you seeing where libraries can benefit the most?
To me Patron Relationship Management refers to tracking, managing of customer/patron needs and requests. Relationship Management also includes communicating with users in the way they prefer, with the right information they want to know. Libraries should be responsive to the needs of their users to be aware of user needs, ideally the library should be able to learn from users to improve their services in real time..
What is a great example of how a library has done a great job with "customer/patron service" recently?
One of the things our library does is to embed chat boxes on every FAQ and guide page. We correlate the chat queries that come through the chat boxes with each page. This has been very useful to help us improve the content and design of each specific page. What confuses our users? What information are they looking for that the FAQ they are on lacks? Studying the chat questions, they sent from these pages has helped improve our services by putting information they looking for and rewording confusing text so our patrons can find what they looking for.
This is a great idea, you're essentially targeting the "pain point" for patrons when (and where) they're experiencing it.
Roles technology plays in managing patron relationships?
Technology allows automation of many tasks that would not be possible manually. For example, while users do contact us when they have a question or issue, a large number do not. They would tweet, blog, post on Facebook status and otherwise post on the internet comments about the library whether positive or negative. What we do here at NUS Libraries is setup an automated scan of the internet using tools such as Google alerts and Twitter search scans to be alerted what our users say about the library. Depending on the type of comment we find, we may respond and help if we can or take note of the comment if necessary. A free online webinar talk I gave at Library 2.0 describes the tools I use to scan comprehensively for Tweets , the type of tweets I found while scanning proactively, and the reactions of users when we intervene and help. In general, users are delighted when we unexpectedly chime in to provide help.
I read about that on your blog, the "listening" to social media for sentiment, mentions, etc. Taking a page out of the book of the world's leading companies. Great idea. Companies compete with other companies for customer's attention, but they also compete for a patron's attention.

What is an innovative new technology you've seen and is there a way libraries can use it?
Many libraries including ours are using QRcodes but I think that in the long run the future lies with applications like Aurasma, Kooaba's Shortcut or Google goggles and other augmented reality apps, which use image recognition so that users can just point their smartphones at a book cover, or any image and the object would be recognised and some action would be taken on their phones. One could for example use this for book covers, such that pointing a phone camera at it, would show links to book reviews, ratings and other relevant data.
What tools or resources do you have for libraries looking to improve patron experiences and service?
Look to use tools like Google analytics to track user behavior. Like many libraries we have systems spread across many diverse systems from the library catalogue (classic, next generation, discovery), web portal, Libguides/LibAnswers etc , we embed Google analytics whenever possible across all these systems so as to have a consistent way of comparing usage across these systems. This combined with close study of user search queries, analysis of email and chat transcripts, internet scans of mentions of the library, coupled with occasional surveys and focus groups help us keep on top of user needs and help us decide what are the important issues to focus on to improve patron experience. It's good to study each source in combination rather than in isolation. Sometimes while one data source say chat transcriptions might show only isolated feedback on a certain topic, looking at the full picture with web analytics might help uncover that it is not an isolated issue.
Thanks Aaron, have a great day!
Thank you.

About Aaron (in his own words):
I am a reference librarian with the National University of Singapore. Since joining in 2007, I have worked on library projects to extend our digital reach, launching chat reference, Social Media projects, led teams to redesign our FAQ and Library Guides using LibAnswers and LibGuides platforms and have recently starting using web conferencing software to conduct library tutorials such as EndNote classes. I have served on various library committees including Portal Redesign, LibQual+, Cited Reference and Web Discovery teams.. I was awarded LAS (Library Association of Singapore) best Speaker at Libraries for Tomorrow seminar and recently LAS Outstanding Newcomer and was named a Library Journal Mover & Shaker 2011.
Contact Aaron:
Blog:  http://musingsaboutlibrarianship.blogspot.com
Twitter: @aarontay