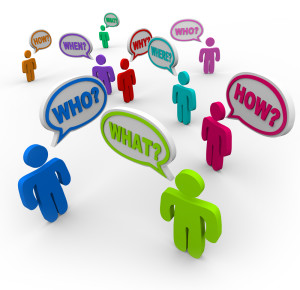 Libraries, and the folks who work in them, solve problems for patrons by connecting them with the resources and information that they need.
In today's online world an ever-increasing amount of this help is taking place via the magic of the web and mobile technologies. Patrons are no longer face-to-face with the library staff who are helping them. Instead, they are communicating with the library from their homes, their offices, and on-the-go via their mobile devices.
Libraries today must be ready to deliver excellent customer service in this online environment. Top-notch customer service is something patrons have come to expect from libraries, and this service needs to extend to the growing world of virtual assistance.
Online customer service is applied in different ways than face-to-face customer service, but it adheres to the same two central precepts:
(1) Ensure the patron knows you are listening to his or her query and that you are committed to helping until his or her information problem is resolved; and
(2) Do it with a smile on your face.
Using Ask a Librarian Software you can achieve number one by frequently communicating with patrons so they know you have not left them. Remember, they cannot see you, so you must tell them exactly what you are doing. One minute of unexplained silence in a chat box can seem an eternity and is enough to lose a patron. If a search is taking longer than expected, give the patron frequent updates so he or she knows you are still with them.
To achieve number two, you must convey your smile with the language that you use. Phrases like, "It's my pleasure to help you today," "Have I answered all of your questions fully and completely," and "Thank you for being so patient," will go a long way towards conveying that smile and giving your patrons the warm, cared-for feeling they look forward to from a library interaction.
Michael English is an academic librarian and freelance writer/editor.
–
This article is provided by Mosio for Libraries. To receive these directly in your inbox, please register for our Patron Support Tips Newsletter.

Patron Support Simplified
www.mosio.com/libraries