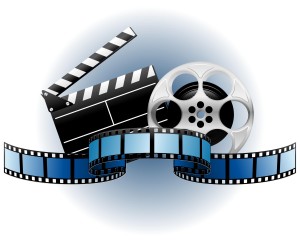 Librarians are known for their creativity and love of technology. And with today's easy-to-use video-making apps and programs, librarians are using these twin passions to create some terrific marketing videos for their libraries. Below are 10 great library videos, everything from parody to patron endorsements to ghouls in the stacks.
1. The Research Games — Part One: You Learn or Die
This parody of the Hunger Games from Texas A & M Libraries draws you in immediately with its high production value and professional narrator. Throughout the story different aspects of the library are marketed, such as the reference librarians, the text-a-librarian service, the library's holdings and the cafe.
2. Library Palooza: Innovative Library Marketing
This video details SUNY Albany's Library Palooza, a welcome event held the day before classes in the fall semester. Librarians market the library using giveaways from their vendors, by partnering with other departments across the campus, and by creating a fun environment that includes photos with the school mascot.
3. Research Rescue | Episode 1 "Stuck"
This entertaining first episode of a multi-part series from the Harold B. Lee Library at Brigham Young University has plot, drama, and, best of all, librarians as actors.
4. Effective Library Marketing: Think Out of the Box
These video details Southeastern Louisiana State Library's "Learn to Love Books All Over Again" day, a Valentine's Day-themed event to celebrate reading and eBooks. What is the key to a successful library marketing event? "You have to serve food!"
5. Marketing Your Library Preview
The importance of directing your message to specific audiences to better meet your goals is emphasized in this library marketing video, which advises to "create specific messages, deliver them, and then measure your success."
http://www.youtube.com/watch?v=UipnVWBl45k
6. Brand Launch by Richland County Libraray
A great video that accentuates the service orientation of the library staff with endorsements from library patrons. A satisfied customer is often the best marketing tool for your library products and services.
7. White Plains Public Library: Transforming Lives, Every Day
This simple but very well-done video has the patrons, through their personal stories of how they use the library and why the library is important to them, market the libraries services and holdings — from databases to computers, reference help, tools for managing stock portfolios, computer classes, job search resources, and English language classes, there is a patron and a personal story for practically every service the library offers.
8. University of Maryland Gangnam Style Parody
This terrific parody of the song takes place in the university's library. While none of the library's services are mentioned, a video like this makes the library cool and just makes people want to go there. With over 190,000 YouTube views and counting, this is a marketing effort that will reap results for years to come.
9. "My Library" — ARY Campaign
This short but very effective ad for the Cedar Rapids Public Library is incredibly creative and well done, with kids voices at the end each claiming the library to be "theirs."

10. Libraries Will Survive
Central Rappahannock Public Library staff and patrons singing and dancing to their own version of Gloria Gaynor's "I will Survive." It goes something like this: "Come on now walk, in our door, find inspiration and knowledge — how-to-books to ancient lore…"
Bonus! The Haunted Library
From a branch of the New York Public Library comes this spooky marketing video with a terrific surprise ending.
With today's video-making apps and your creativity, there is no limit to the number of ways you can market your library's services with videos. We hope you find some inspiration from the above videos to take your library marketing campaign to the next level.