This is re-posted from an earlier article we put out that some thought deserved it's own spot on our blog. 🙂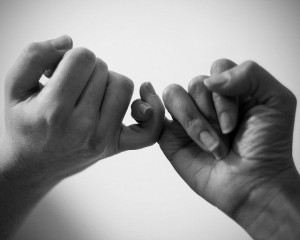 Mosio's 3 promises to libraries (and librarians), listed below.
I don't want to take any thunder out of the announcements we have coming up over the next two weeks, of which there are some very exciting ones, but if you are an existing customer of ours, trust me when I say you'll be excited to stick with us. If you're a library looking for ways of being more efficient in your patron communications and relationship management across mobile and web technologies, you'll want to take a look at what we've created and are continuing to build.
Mosio powers web-based customer support software for many different types of clients, including Fortune 500 companies and the United States Government. We love that we are able to offer the same, enterprise-grade technology, increased accessibility and technical support to libraries at discounted rates.
In our opinion, personalized customer service beats self-service. We sincerely believe it to be one of the biggest opportunities libraries have in the future: Personalized Service. We build our technology with the awareness that libraries have to do much more with less to "compete" with businesses, websites and the media for patron attention.
As we continue to add new exciting features, functions and partners to our service offering, I want to share 3 promises to libraries (and librarians) from Mosio.
1) Simplicity in Plans and Pricing
We will continue to add features and functionality with the goal of keeping the price of plans the same. Our original plans have stayed the same price since 2008 and we want to keep them that way. As a company we do not try and think of ways to increase revenue through add-on modules or "new" products to sell to libraries for more money. It's too confusing and we prefer to make our existing product better at the same price, rewarding our existing customers for staying with us and offering ideas to improve the service.
2) Reliability and Next Generation Technologies Built With Your Work Efficiencies Top of Mind
Our technology is used and depended on by a wide variety of customers where timely message receipt and response is paramount. We use our own, U.S. mobile carrier-approved text messaging short code (66746) to maintain that reliability instead of skirting carrier compliance through 10 digit texting numbers, not permitted for normal Text a Librarian messaging. 10 digit texting numbers in the U.S. are unreliable, not carrier certified and the preferred tool for text message spammers.
We also use SSL encryption, the same used in online banking and offer anonymous PatronIDs for privacy. If you are a Mosio customer, your messages are important and your data is secure. We make our technology and product development choices accordingly.
3) Great Customer Service and Quick Support Responses With a Smile
Being in the business of supporting customers/patrons, we truly understand the importance of getting great service that makes us better at our jobs. We also know a touch of humor and personality go a long way when helping people and will always do our best to get you the quickest response/fix possible while keeping a positive attitude. It's not only the best way to make a relationship successful, it makes work more fun.
Meebo is going away, but patron needs for answers and support are not. We'll keep making the technology to enable you to support them simply, more efficiently and hopefully with a smile and we look forward to serving you in the future. If you have any questions about our company or service, please don't hesitate to ask. If you don't have any questions for us, but want to see a funny dancing gif, you may enjoy this one.
Thanks and have a wonderful day!
Noel and the Mosio Team