Want to add a button to your website that launches your widget?
Most libraries are able to add our widget code to their footer files or use our plugins for Drupal, Joomla! or WordPress, but others are using shared websites with their schools, cities, etc. While we offer an embeddable widget, if you do not have the freedom to add the support tab to every page of your website, we suggest using one of our buttons and placing it everywhere you can.
Here are instructions, a link to give you the code you need and some buttons you can use.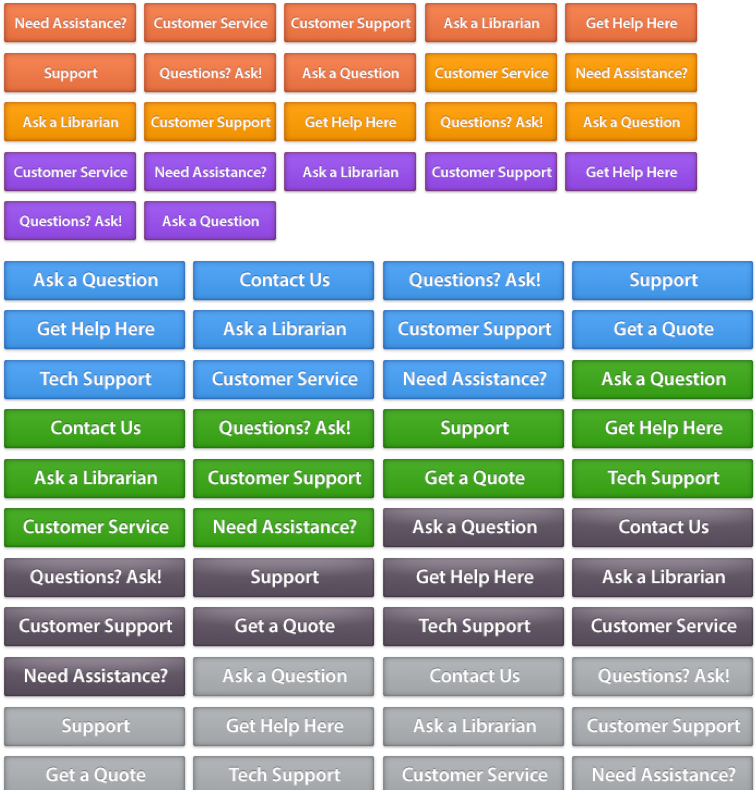 After you login, click on this link and it will give you code for adding an Ask a Librarian link to your site or launch from a button.
To update the button, simply change this image url in the code: http://www.mosio.com/biz/images/btn_s_org_askaq.png
to a url of the button you want to use. Here are some buttons you can use of ours. To find the url for the image, Right-Click the image and pick "View Image" – You'll see the url for the image in the web browser.
So login now, click this link and start adding your buttons!
https://biz.mosio.com/par/example/support_widget_link