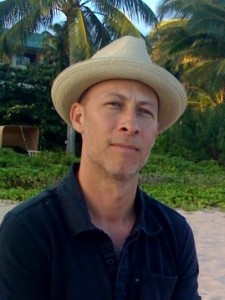 Today's library thought leader is Trent Garcia, eResources Specialist at the San Francisco Public Library.
Hello Trent, let's jump right into it. What does the idea of Patron Relationship Management (PRM) in libraries mean to you?
It makes me think of the parallels between Libraries and private industry, such as, building relationships with patrons/customers by providing quality information in an efficient manner and by any channel to patron/customer wants, i.e., text, email, phone, etc.
You just defined exactly what we're going for with this: the application of powerful tools and technologies in the private sector within libraries. Who comes to mind at SFPL when you think about how this is being done effectively?
I immediately think of our Information Services team. They handle the tremendous flow of questions we receive by email, phone and in-person every day. They've done an amazing job of developing their own system using only the software/hardware provided to them. They've also been incredibly adaptable in getting up to speed on new services.
What role does/can technology play in PRM?
PRM can provide information management tools to help staff and patrons stay organized and streamline the process to achieve the end goal of directing patrons to the information they need.
Obviously we're pretty technology focused here and love learning about what people find interesting. What is an innovative new technology you've seen or heard about? Is there a way libraries can and should utilize it?
It's not so new but I'm still in love with mobile apps. I think it allows endless possibilities for enriching our social and working lives. I'd love to see innovations in scanning and digitizing of physical materials. Libraries have such a wealth of materials that could benefit from being digitized but the process is complicated and time consuming.
What tips or resources do you have for libraries looking to improve patron experiences and service?
Experiment with process, and get it right. Anything you implement is only as good as the process it was built upon.
Great advice, for libraries, companies or any type of organization. Anything else you'd like to mention about PRM, patron relationships to the library, customer service in general, etc?
As our patrons increasingly move to accessing and communicating with us online, there is a lot of pressure on libraries to adapt services to meet their needs.
Thanks for your time!
My pleasure.
About Trent
Trent's first job out of library school (SJSU) was as Research Editor for Wired Digital's LiveWired. He worked on several interesting projects with this company, such as the transfer of Wired Magazine content to digital form using elaborate indexing, custom subject terms and other descriptors. A few years later, he moved to New York City and worked for Deja.com as a Producer and Information Specialist. He managed content and worked with IT, design and business development, in creating online tools to search and evaluate consumer goods based on user reviews. After the dot com bust, he came back to San Francisco to work as the Knowledge and Information Specialist for a commodities consulting company. He was given the task of organizing the Institution's content, streamlining their publications process, using technology where applicable, and project managing the development of a database to improve customer relations management.
Trent is currently employed as the eResources Specialist, working for the San Francisco Public Library. Many of his responsibilities revolve around the evaluation, selection and maintenance of SFPL's online databases. Other duties include managing the OverDrive eBook/eMedia collection, participating on committees, and educating staff and patrons about digital resources and technology issues.